Tracy Landscape Supply
Creating a beautiful landscape just got easier.
Providing you with landscape ideas and videos.


Having points of reference is half the battle.
Hi, my name is Sun Sun and I have been a landscaper for many years, you can see my projects by visiting my websites, click here to see some of my work. I have installed my landscapes over the years and so I'd like to share some of the things I have learned to making your landscape project easier, fun, and beautiful.


Landscaping requires planning. This is really an important point because I have worked for folks who hire me and figured they will add or change things around as they are inspired while I am working on their yard. Sometimes this works out and sometimes not, and usually it has to do with how expensive it gets throwing in things like a pond here or a basketball court there. These are all nice things to have as long as the budget is in place.
Planning the project is the fun part, this is where you can draw and change things around until you start to get a good feel for how your yard will look. Landscaping is about creating a functional living space but it's also about how it makes you feel. You want to create an environment where you can relax, escape the business of life and spend quality time with your friends and family. Your most valuable asset is your time. There are many books and videos to help you plan and build your landscape, like this one below.



Renting equipment is a good way to help you save money and time, however there is some equipment that is better left to the professionals. I will share some of my secrets to getting the job done. Here is one of them. Did you know that you can buy a small light weight hand held jack hammer for under two hundred dollars that will help you accomplish much of the hard work such as digging holes for installing plants, digging trenches for drain lines and installing your sprinkler system? A small light weight jack hammer is easy to use and is a real work horse. It is good to have around for many of the different tasks required in installing your landscape. When you are done with your landscape you can rent it to your neighbors or sell it on ebay.
Life is a garden, dig it.



One of the first things a landscape needs is a patio. This is the first order of business as it is the first place you walk outside onto. You will spend a great deal of time on your patio so you want to make it a good size, enough to hold a table and chairs and room to move around in. I have found in building patios is that eventually every square foot of it will become used or filled with something, a bbq'er, kiddy pool etc. It is just natural to place things on it. The harder the surface the easier it is to clean. Using flagstones adds a rustic look and can be placed on a rock or cement base, however planting tiny flowering groundcover in between the flagstones is a magical experience.



If you enjoy working with your hands then you are in luck, not everyone knows or likes to build projects around the house. Many folks prefer to buy things like a raised flower bed or a bird house. Making projects around the house is fun and you can have your family or buddies join in. Building a shed is a bigger project but it is something everyone needs, it's the perfect place to store all of the things that are bulky and sit around crowding the yard. Building bigger projects like arbors or sheds will save you money and impress the heck out of family and friends but the reward is sharing it with them. Having a point of reference is priceless whether it's from Pop or a good book with lots of ideas, choices and pictures. I am a visual person so I like to see a diagram of all the different parts I will need and how to put it together. This gives me the confidence to start a project. Below is a good book if you don't have one.


Click Here!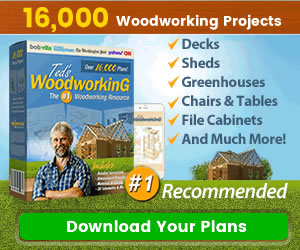 Looking for reasons to hang outside longer? Yea me too.
I spend most of my time outdoors, one because I am a landscaper but really I just love hanging around outside. There are just so many things to do. I have a dog, cats, and rabbits, all of them have nice warm comfy pads that I made. I built my kids a fort when they were born that they only used when their overjoyed friends came over.




Christmas time means buying cool presents...





Your Most Valuable Asset is Your Time.
O.K. so I know some of you guys stopped watering the lawns like we were supposed to but now the holidays are here and the in-laws are coming over. Well check this video out. This is a sneaky way to have a quick green lawn. Mow and edge your lawn first then apply this product. You can buy a hand held pump sprayer from Home Depot in the paint department for under ten dollars. This process will take about as much time as it does to mow your lawn. Your good to go Bro.